Transformational Juice Cleanse
September 4th-8th 2019
Mossman, Far North Queensland
This retreat is a holistic upgrade for your health which will add years to your life. It is designed to cleanse, reboot, challenge & connect you back to yourself, on many levels. Inspirational facilitator, supportive community, fresh vibrant juices, education sessions, morning rituals, rainforest setting, goodie bag, enemas, support crew PLUS pre & post care!
Juice Fasting Retreat
Juice fasting heals the body at a cell level, with the potential to address all health concerns from small niggles to chronic concerns. This outcome is dependent on how you surrender while fasting & how you are supported during a fast. Everything is considered for you during this Transformational Juice Cleanse, so you can let go. Layer by layer you body will begin to release & shed, gifting yourself your vitality back. The number of fasts that are needed are dependent on the individual & their concerns, so lets get started & be prepared for the best outcome ever!
My experience with fasting is extensive. Having done multiple fasts myself, both juice and water from 3-21 days, plus having worked alongside Tyler Tolman supporting individuals on both a 7 & 30 day fasts, I feel absolutely confident that you are going to experience and receive a unique, high-end, fully supported fast. Here is a taster of my fasting journey, to provide a little background on your facilitator - Janelle Twine.
The property it is hosted on is lush. Secluded. Tropical. Spacious. Absolutely perfect for fasting, relaxing, allowing, shifting, cleansing, letting go and rejuvenating.
Fasting Retreat Highlights
What's in store?! Each day has adequate downtime sessions built in for your body to deeply cleanse & restore plus massages & clearings, allowing you to heal & move through health challenges. 3 fresh juices are provided each day. Filtered water is supplied.
Price all inclusive of the following:
5-day retreat (including 3 full days of juice cleansing)

Shared high vibrational plant based food before & after the fast

Freshly made juice (recipes provided)

Education into the internal process while fasting with Naturopath Janelle Twine. You'll be empowered with the whys & what's of fasting (what happens during fasting, detox, how to improve sleep, longevity, fasting safely, how to enjoy fasting, dealing with emotions that are released during fasting, etc). Your goodie bag includes a detailed workbook of the how's & why of fasting

An understanding that you are fasting on more than a physical level & the ability to deal with the emotions that arise

Understanding toxin-free beauty & what's in your household products

Massage facilitated by qualified practitioners

Morning activation & yoga daily

Meditation

Individualised kinesiology & clearing sessions to deal with patterns & emotions that may arise while fasting that no longer serve you

Interesting & inspiring documentaries to get your mind thinking

Community support with like-minded individuals & confidence for a safe fast with experienced Naturopath & fasting expert Janelle Twine

Private luxurious Rainforest setting

Time to soak up sunshine by the salt water pool

An abundance of fabulous reading resources for your downtime

Epic goodie bag upon arrival, complete with your own enema kit

Understanding of how to break a fast properly. All the tools to prepare you for successful fasting.

Confidence to dive into future fasts

Plenty of space to relax & recharge
Janelle at the end of her 21 day fast (2 days juice, 19 days water) - feeling fresh, grounded, energised & alive!
Accommodation
All accommodation types are luxurious with a rainforest outlook, private or shared bathroom, communal space, a reading nook, outdoor areas, fruit trees to roam, salt water pool and a flowing fresh water creek nearby. There will be also be lots of area for personal space to reflect and connect.
Various accommodation options are available. All prices include everything listed above: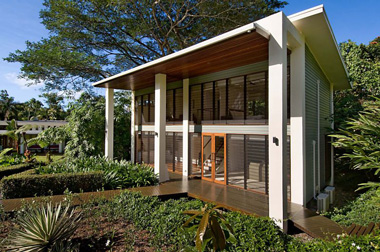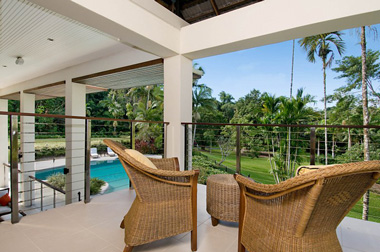 Spacious King/Queen Suites
$1800/$1700pp shared Spacious King/Queen Suites (OR the entire room for 1 person at $3300 King/$3200 Queen).
These lush rooms are perfect for a shared experience or luxurious solitude.
Single Bed in Twin room
$1500pp Single Bed in Twin room - shared room & shared ensuite for the 2 individuals in the room.
Comfy rainforest views with ensuite
Comfortable Sofa Bed in Twin room
$1200pp Comfortable Sofa Bed in Twin room - shared bathroom
NOTE: We kick off at 3pm on Wednesday 4th September & Finish at 12pm (midday) on Sunday 8th September. Transport & pick ups can certainly be arranged.
Cancellation policy: Please be advised that if you choose to cancel your spot at the retreat you will be charged the full amount unless you are able to find a replacement for your spot. In the event of unforeseen circumstances Janelle will use due discretion. It is advised that you purchase travel insurance for circumstances outside our control like the weather.